Harp
We are very lucky to be participating in "Music Generation Laois Harps in Schools Programme" for the past number of years. With the help of "Music Generation" and our harp teacher some girls in our school are learning to play the harp. We are becoming very talented playing the harp and can now accompany Ms Hearn during our Masses. We put on concerts every year to showcase all that we have learned and invite Parents in to see how we are improving each year.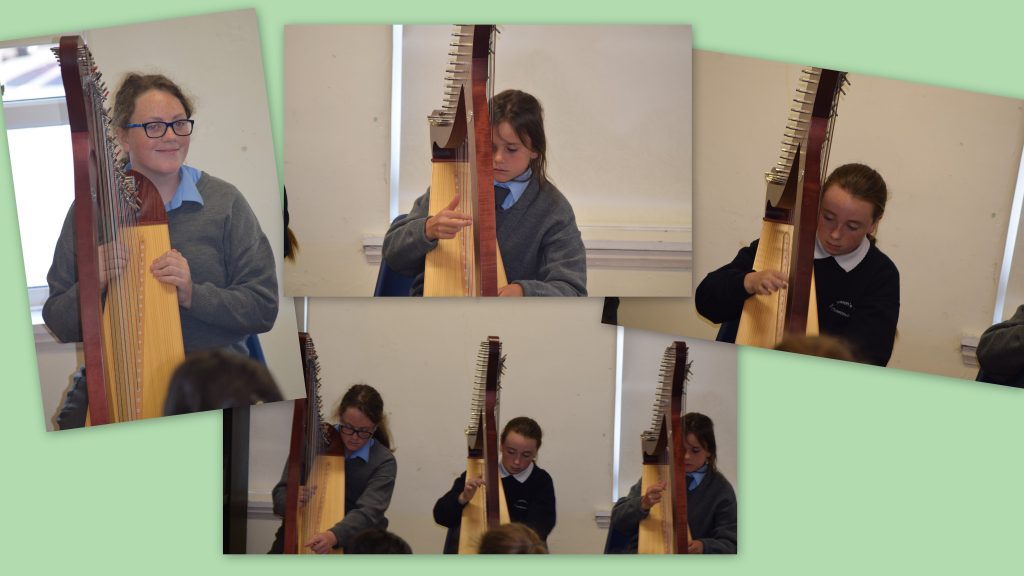 Tin Whistle
Second and Third Classes learn the Tin Whistle. We love to learn how to play songs on the tin Whistle. It takes a lot of practise but we are getting better all the time. We performed our skills to parents during the music concert with the harpist at the end of the year.
Choir
4th, 5th and 6th class participate in the choir every year. We sing at all the masses throughout the year. We love when we do the Christmas Pageant every second year as we love performing down in the church.