One of the most important things your child can do to achieve in school is also one of the most basic: going to school every day.
In fact, research has shown that your child's attendance record may be the biggest factor influencing her educational success.
Benefits of Daily Attendance
Achievement: Students who attend school regularly are more likely to achieve than students who don't attend school regularly.
Opportunity: Being in school every day gives children a chance to learn more about what they can achieve with their future.
School Community: just by being present at school, your child becomes an important member of our school community, learning valuable social skills, and developing a broader world view.
The Importance of Education: Your commitment to school attendance will also send a message to your child that education is a priority for your family, going to school every day is a critical part of educational success.
Advice on achieving good attendance:
Some practical tips for parents to help children attend and enjoy their time at school from the 'Dont let your child miss out' Leaflet from TUSLA.
Make education important in your home and let your child know it is not okay to miss school.
Listen to your child. Be interested in his or her news about school and ask about what he or she is doing.
Help your child to be proud of a good attendance record.
Build your child's confidence by praising him or her when he or she does well.
Read letters and reports from the school and know the school rules.
Go to school meetings and get to know the teacher, staff and your child's friends.
Don't take family holidays during school term.
Be alert for reasons why your child may not want to go to school. If your child finds school work hard, talk to the school right away.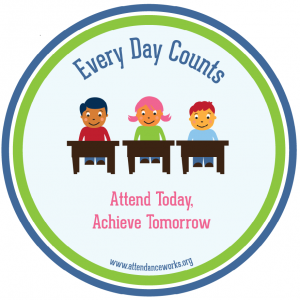 Do send your child to school if…
They wake up late, – better late than never
They have a runny nose or a cough
They are tired—they can go to bed early, when they come home
Don't send your child to school if…
They have a fever, vomiting, temperature or have diarrhea
It is very important to send in an absence note when your child returns to school.
All absences without notification are recorded as an Unexplained Absences:
If your child misses 15 days, you will be notified in writing. At this point our HSCL Teacher will call and discuss how we can best improve your child's attendance.
If your child misses 20 days, you will be notified in writing and a report send to the Education Welfare Officer.
You can view our Attendance Policy in the Policies Section.
For more information see School Attendance – What Every Parent Needs to Know